Overview​ 
To support sharing, stories can be imported and exported. Story files contain all actions and their sources/receivers. Story files do not contain any event data.
Importing Stories​ 
To import a Tines story file, from the Stories page, select "Import": 

Either drag and drop a story file into this window or select the file from your computer.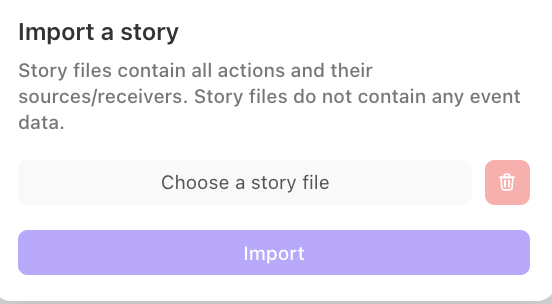 Exporting Stories​ 
To export a story, with no actions selected, click on the button in the top right and select "Export story as JSON". 

After clicking on the export option a story file will be downloaded.