Overview​ 
Story versioning allows teams to back up, inspect, clone, export, and restore any workflow. Think of it as a time machine for your company's mission-critical processes. Access Version History by clicking on the clock icon at the upper-right corner of the storyboard.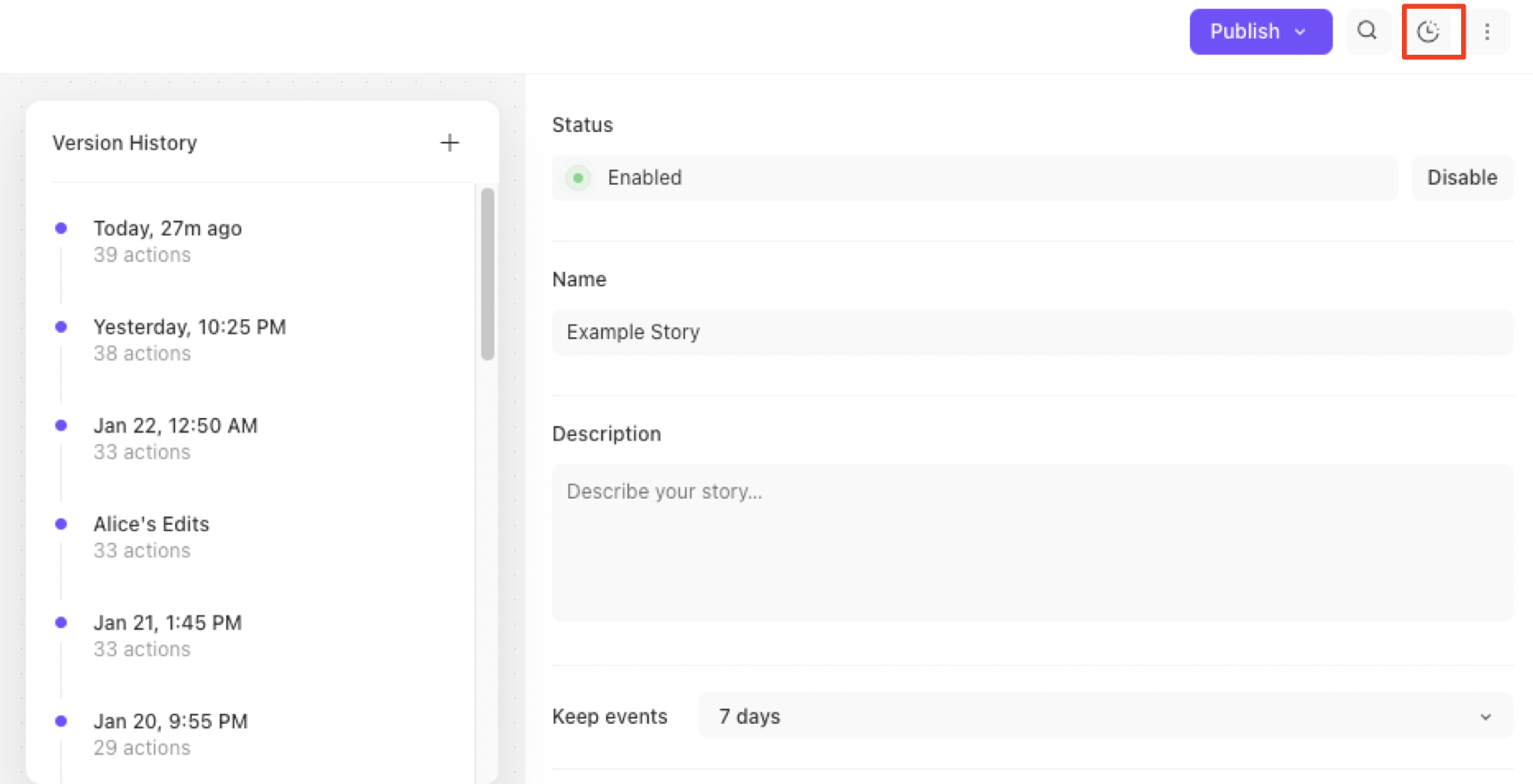 A version is auto-generated if a story is not further edited for at least 5 mins. For a more granular snapshot, a version can be manually generated by clicking the plus icon.
Available activities​ 
Rename: Give the selected version a more memorable name

Delete: Delete the selected version

Clone: Clone the selected version to a new story

Export: Export the selected version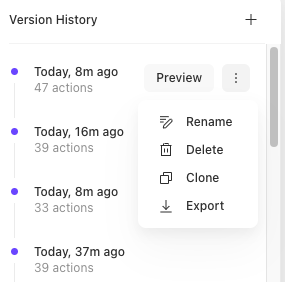 Preview​ 
Preview allows for review of the overall story and inspection of specific actions. This can be helpful if you wish to review or recreate a specific action's configuration after an edit. Click Restore to restore the main story to the specified version.