Action Templates for hundreds of common actions performed by security teams. For example: creating tickets, disabling user accounts and performing threat intelligence scans.
Public templates​ 
Action templates available to all customers are categorized by vendor. Templates can be added to a story by dragging them onto a storyboard.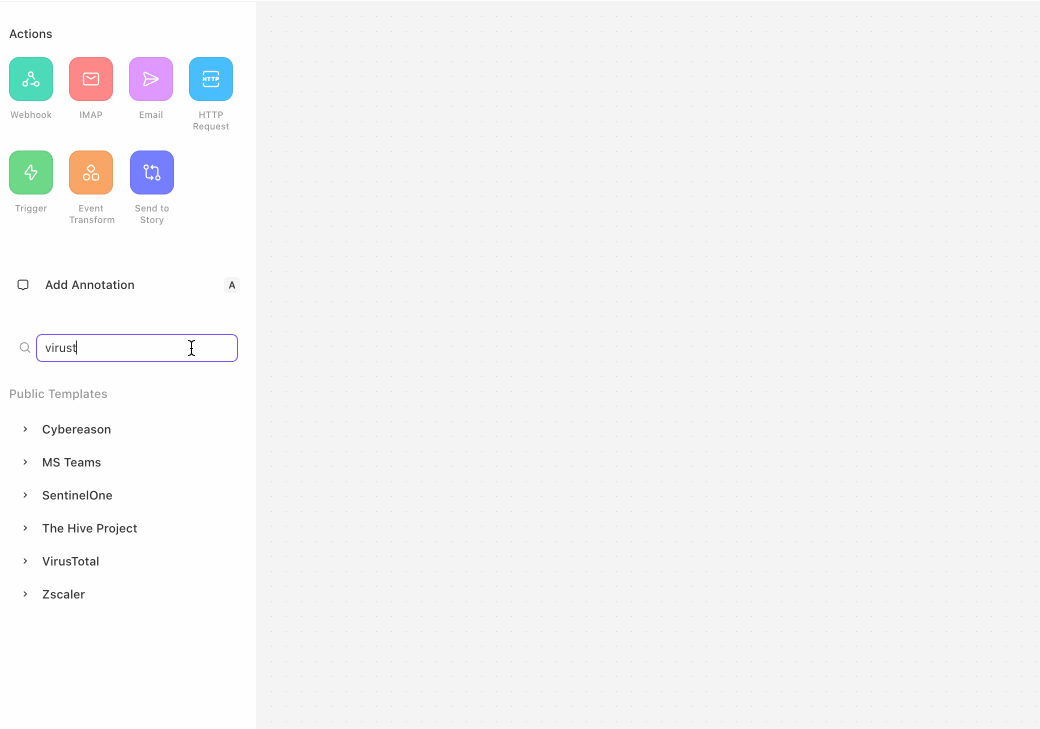 Private templates​ 
If you have a private API that you use internally, or if you have custom fields and configurations for your own tools (like Jira, Splunk, AWS etc.) you can create your own Private Action Templates within Tines. These templates are viewable to everyone within your company, and can be shared among all your Tines production and test tenants.
Creating private templates​ 
To create a Private Template, find an action that you have saved, and in the Action Bar Menu click "Create action template".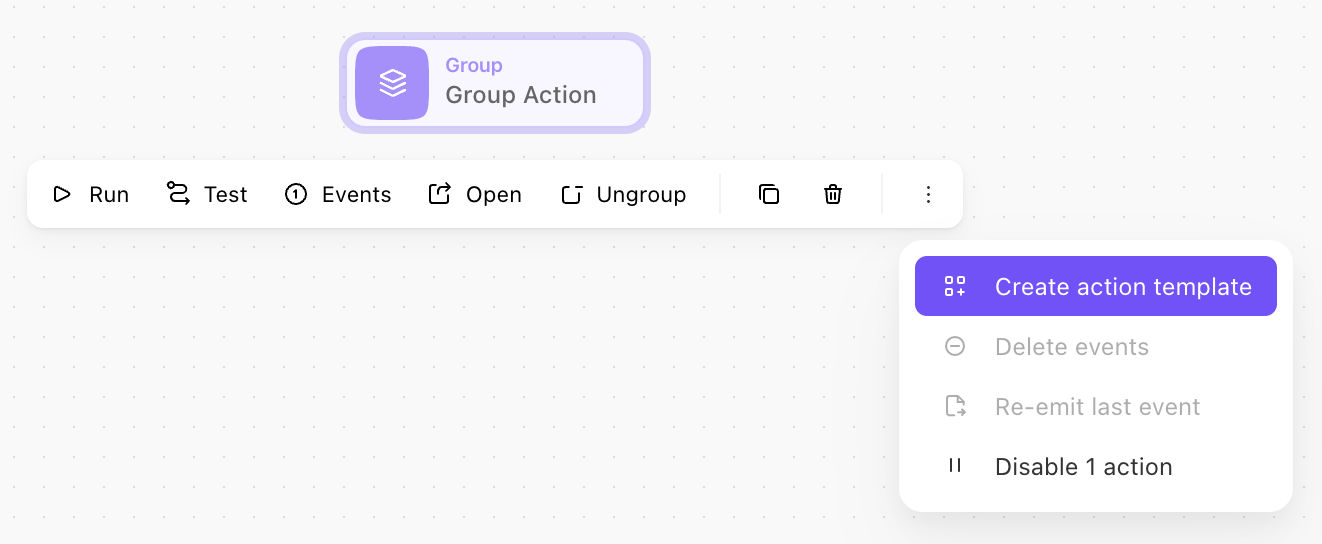 Viewing private templates​ 
To view existing Private Templates, navigate to the Templates page via the dashboard menu.