We're thrilled to announce that Tines has been named HashiCorp's 2023 Emerging Partner of the Year. The award is especially significant, as it marks the success of our partnership with HashiCorp within its very first year.
Tines was recognized for our smart, secure workflow builder, which allows frontline teams to work more efficiently and effectively by incorporating HashiCorp Terraform and Vault across their automations.
We launched the Tines-HashiCorp partnership with three workflows to simplify the way they manage infrastructure requests and work with credentials. Since then, we've worked on extending our workflow library and providing webinars to support our mutual customers with their infrastructure management. 
At the HashiCorp Partner of the Year awards in San Francisco, our head of partnerships, Charlie Ardagh, spoke about the significance of the win: 
We're delighted to be chosen for this award. It's a real testament to the flexibility of our product, and the value that Tines delivers for HashiCorp users.

Charlie Ardagh, Head of Partnerships at Tines
Ardagh added, "This is further evidence that, while Tines remains a trusted leader in security automation, our customers and partners recognize our enormous potential for IT, DevOps and other teams across the enterprise."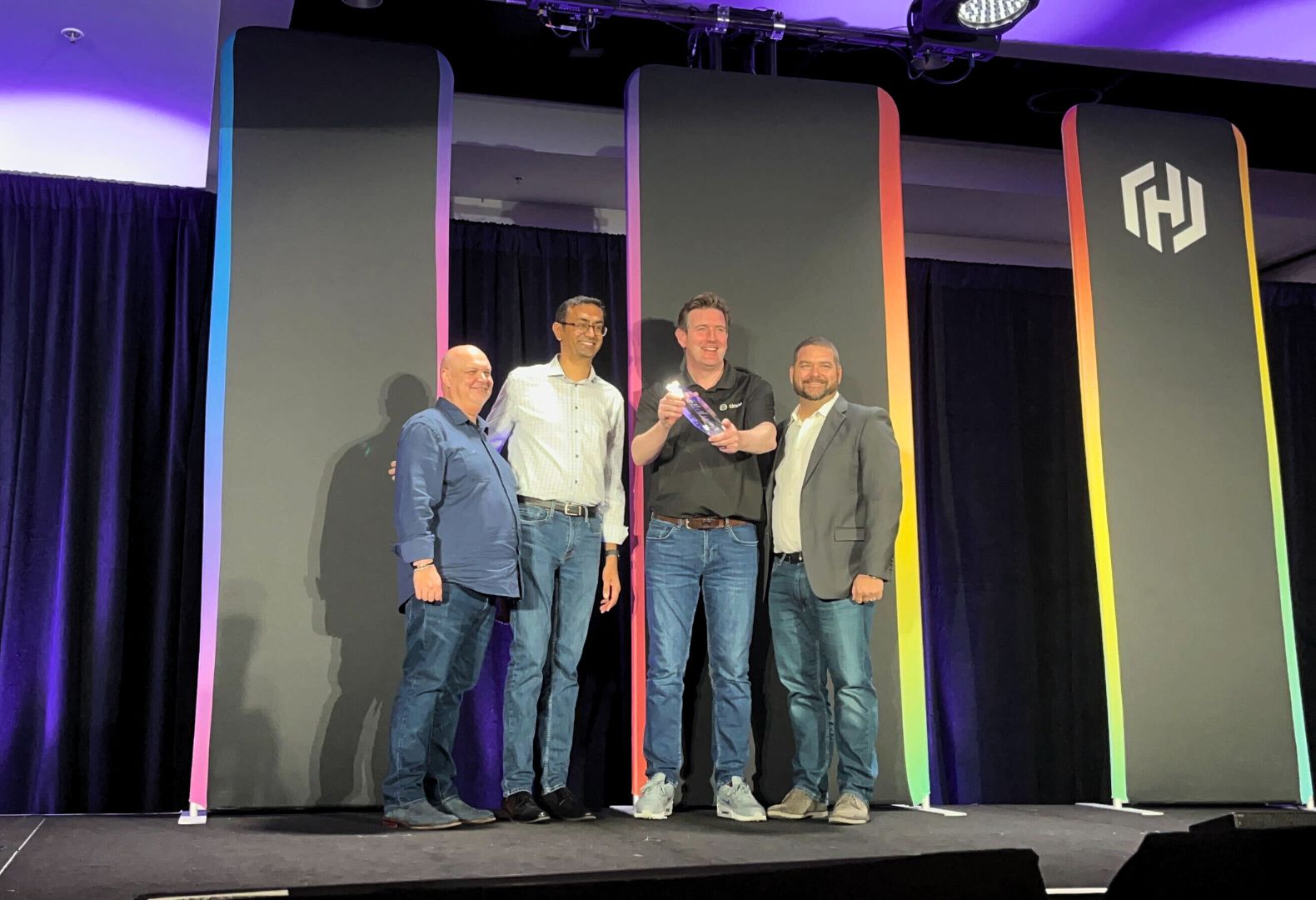 Charlie Ardagh of Tines accepts HashiCorp's 2023 Emerging Partner of the Year award in San Francisco.
The HashiCorp Partner of the Year awards honor exceptional partners within the HashiCorp Partner Network. Winners in four categories were recognized for their enduring commitment to building integrations for the HashiCorp suite of multi-cloud infrastructure automation products, which are used by enterprises around the globe.
Asvin Ramesh, Senior Director, Alliances at HashiCorp, praised Tines for its accessibility and intuitive design.
This award recognizes the deep level of investment in the partnership that Tines has exhibited over the past year.

Asvin Ramesh, Senior Director, Alliances at HashiCorp
HashiCorp provides infrastructure automation software for multi-cloud environments, enabling enterprises to unlock a common cloud operating model to provision, secure, connect, and run any application on any infrastructure. HashiCorp tools allow organizations to deliver applications faster by helping enterprises transition from manual processes and ITIL practices to self-service automation and DevOps practices.
Smart, secure infrastructure management with Tines and HashiCorp

 
With Tines and HashiCorp, you extend the way your workflows interact across HashiCorp products including: 
Terraform Cloud Run Tasks 

Vault Enterprise

HCP Vault
Learn more about how Tines helps you integrate HashiCorp in our on-demand webinar, Integrate HashiCorp Vault & 1Password using Tines.
Get started with Tines and HashiCorp

 

Talk to one of our experts to learn how frontline teams use Tines and HashiCorp to extend their infrastructure management. You can also check out our free community edition and access pre-built workflows for Tines and HashiCorp in our Library.