Today's a big day for everyone at Tines. We're excited to announce that we've completed our Series-B, a $26M round led by Addition. Our Series-A investors Blossom Capital and Accel also participated in the round, and we're delighted to welcome new, strategic investors CrowdStrike, through its early stage investment fund Crowdstrike Falcon Fund, and Silicon Valley CISO Investments (SVCI).

 
When we founded Tines, our ambition was to build the product we wished had been available when we worked in security teams at great companies like eBay/PayPal and DocuSign. This ambition has expanded significantly since then, due in no small part to the incredible team members who have joined us over the last 18 months. Although it's my name at the top of this blog, the credit for reaching this milestone goes to everyone at Tines.
Tines is three years old, and we're growing faster than ever. We'll use this capital to support our explosive growth, to ensure that every one of our customers continues to be successful and to double down on our ambitious product vision.
The number of applications being deployed by companies to help employees be more effective is growing at a dizzying pace. In information security teams alone, Okta reports 150 unique tools that they identify as security-focused. We have a customer with over 140 security tools deployed across their environment. This increase in tooling and the data-sprawl that comes with it means that mission-critical staff are spending inordinate amounts of time moving between cumbersome UIs in order to do simple jobs like investigating security alerts, onboarding new staff, and responding to phishing emails. Wasting time, introducing human error and reducing job satisfaction. Unquestionably, the answer is automation.
But there's a catch. Enterprise processes are complicated; there are lots of edge-cases, and systems fail constantly. Typical enterprise automation platforms are too inflexible, brittle, and simplistic to handle the complexity, scale, and diversity of modern enterprise processes. Anything more sophisticated than a one, two, or three-step automated workflow requires the assistance of a software developer to either extend their automation platform or else build a bespoke application from scratch.
We've seen time and again that automation efforts are only effective when the workflows are implemented by teams on the frontline. When you give the people closest to the problem the tools they need to automate and own their team's workloads, end-to-end, magic happens.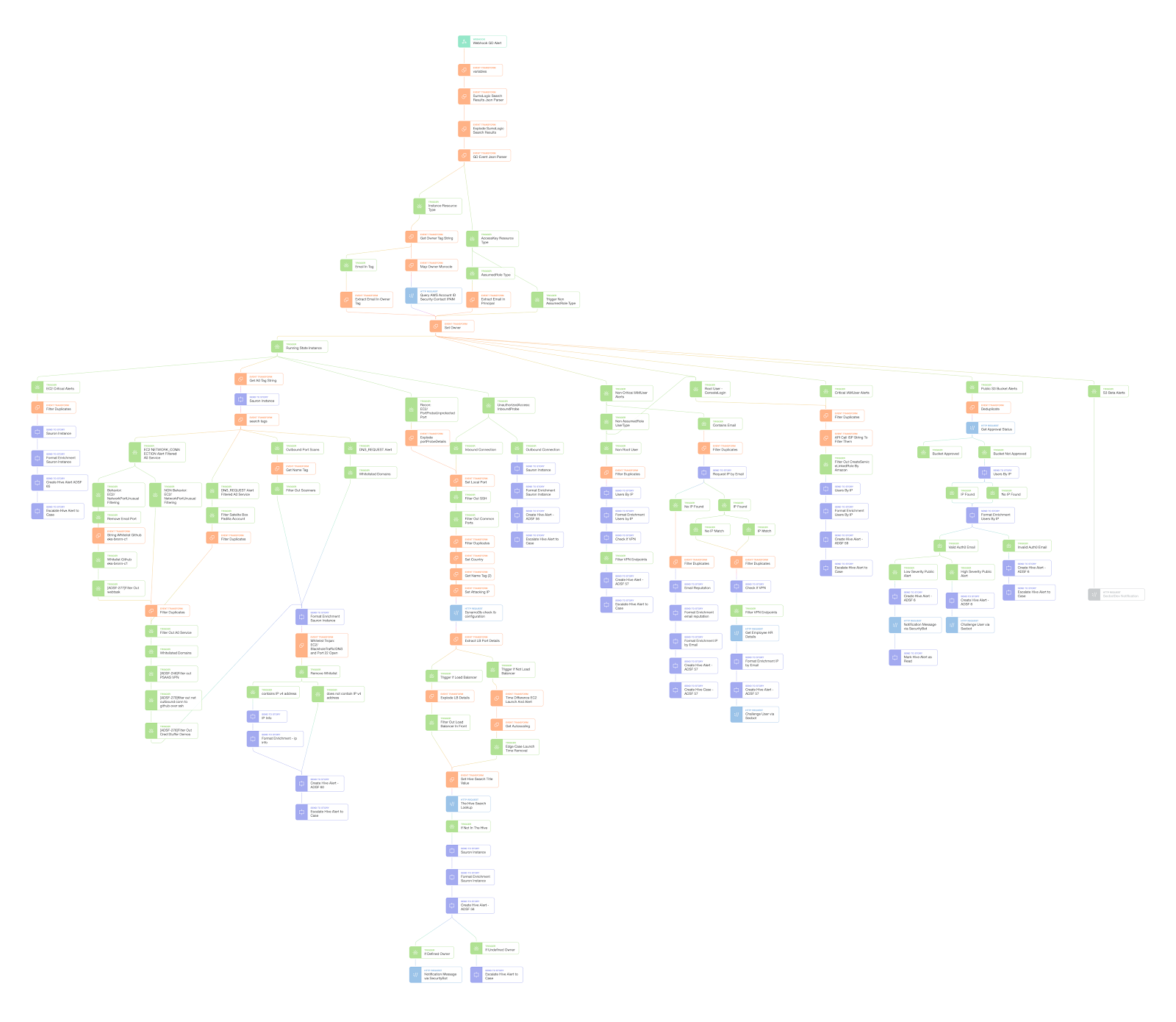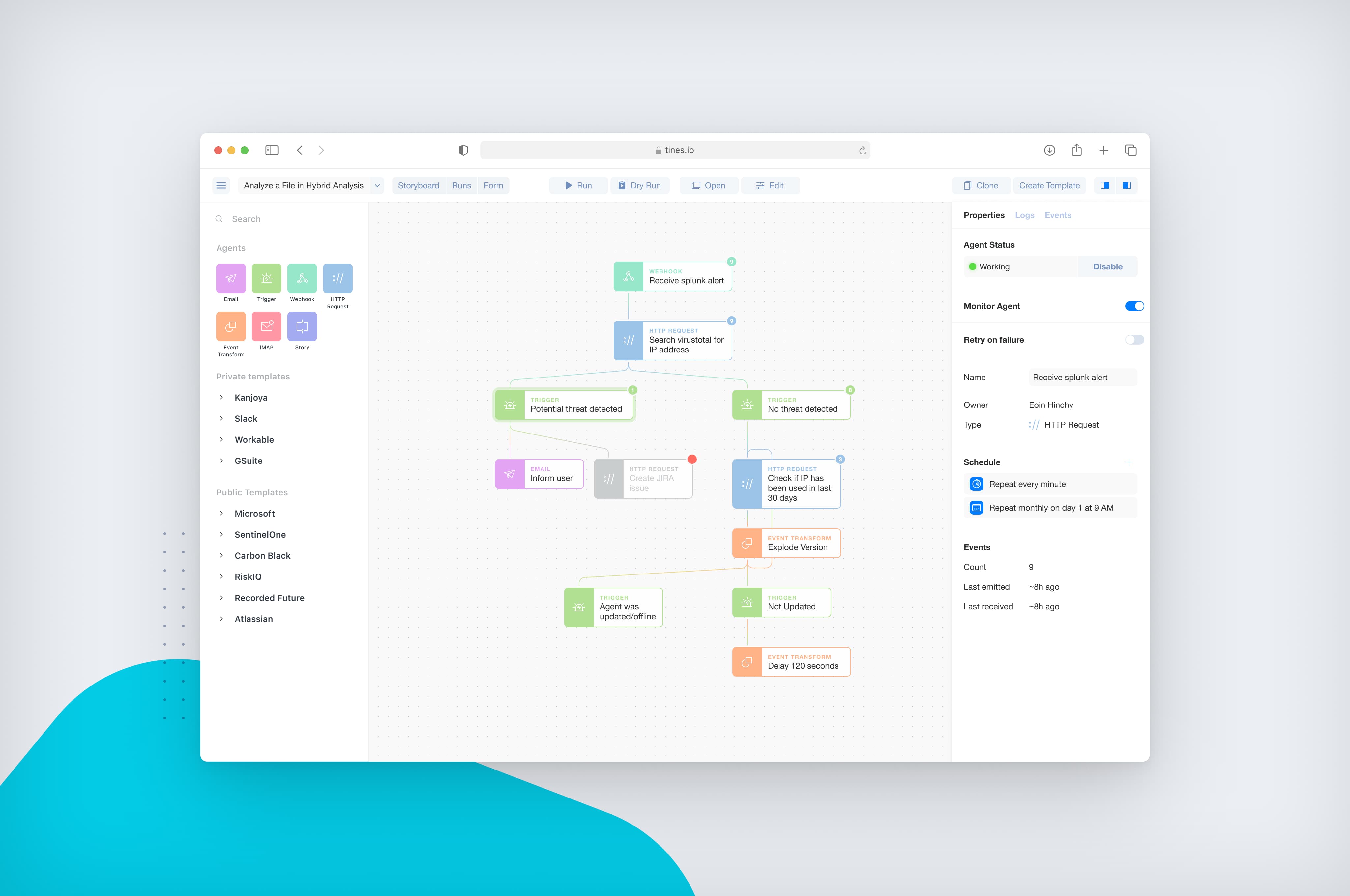 We founded Tines to democratize automation. Our goal is to build a platform that will allow anyone, whatever their technical ability, to automate any process, regardless of complexity or objective. The last few years have given us incredible confidence that not only is this achievable, there's also extraordinary market demand. Many of the world's most innovative companies are using Tines every day to automate hundreds of their most mission-critical processes, and with the launch of the free Tines Community Edition, it's never been easier to get started.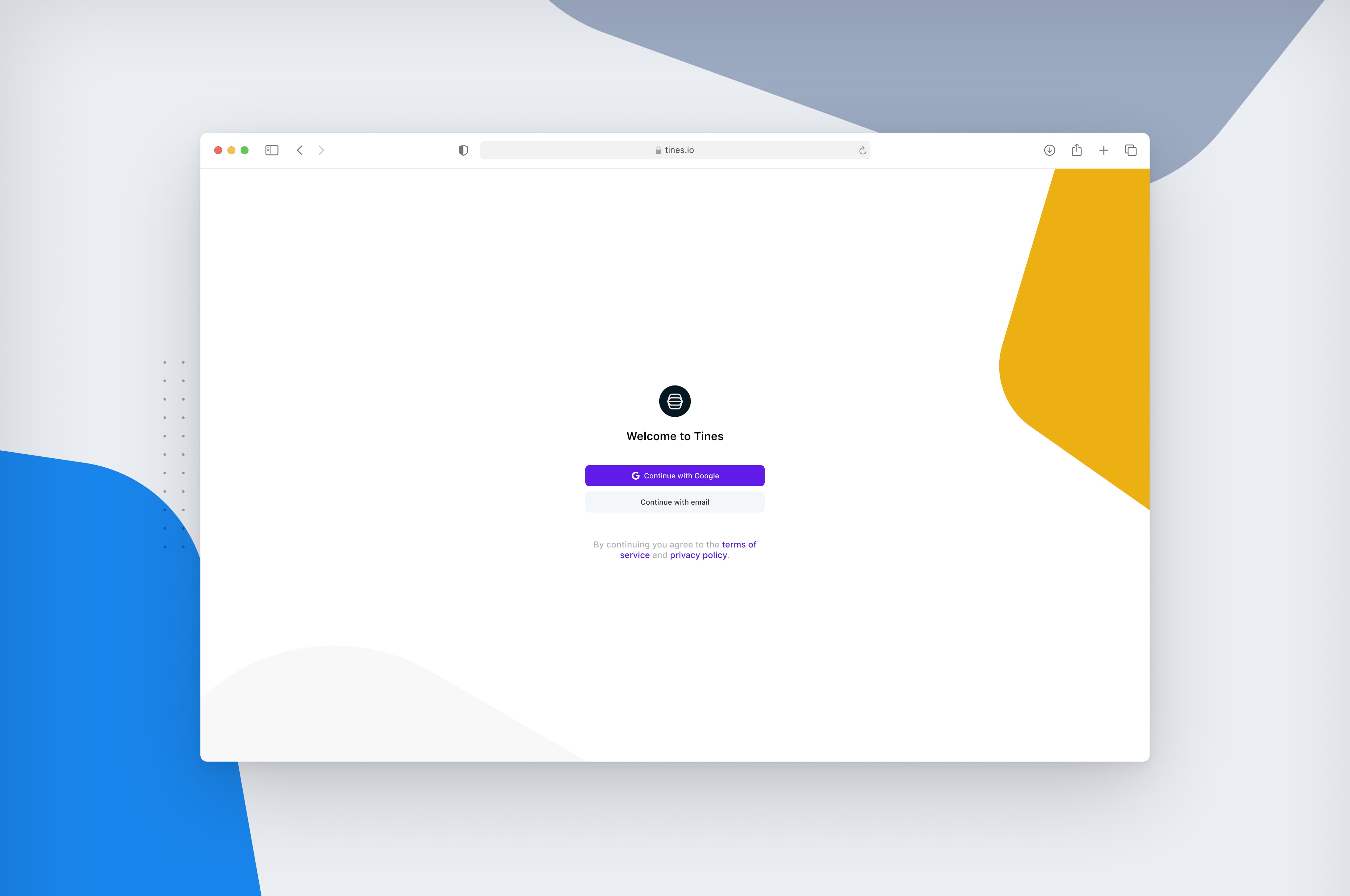 We have open roles in pretty much every department. If you like the sound of what we're doing at Tines but don't see a role that's just right, we'd encourage you to apply anyway - we get back to everyone. Similarly, if there's a job you'd love to apply for, but you're worried that you either don't meet every requirement or you have a home life that demands flexibility, reach out and let's talk.

Finally, this milestone belongs to the entire team at Tines who suck diesel all day, every day; our investors who continue to believe in us; and our customers who push and stretch us constantly, providing endless inspiration to build the product deserving of their trust. Thank you!