As a product designer at Tines, Dee (Danielle) Morgan is, above all else, a problem solver. She ensures our automation platform meets the needs and exceeds the expectations of existing and potential customers. Here, Dee shares more about what drew her to this role, gives a sneak peek at an upcoming feature release, and explains why staying on top of customer feedback is essential to designing an intuitive, end-user experience.
Can you tell us a little more about yourself?
Sure thing, I'm Dee, and I'm a product designer based in our Dublin office. I've been in the industry for about five years. I graduated as an aerospace engineer and decided that sitting in Excel all day wasn't for me, so I taught myself how to design, and the rest is history!
‍
Outside of work, you'll usually catch me playing Gaelic football somewhere around the country, designing products of a physical nature for my side project, High Minds, or hanging out with friends and family.
What do you do at Tines?
I work really closely with engineering in creating the best possible solutions for the problems at hand in the product. Whether it's customer feedback or new solutions from within the wider company, it's epic to work on such an incredible product.
In my day to day, most of my time is spent sketching out ideas in design tools and collating feedback from the design/product team and then from the wider company. I spend a good chunk of time looking at customer feedback and chatting with our customer success team and sales engineers in order to form the possible outcome for the problem at hand.
What's the coolest thing you've worked on to date?
There have been a lot of cool things created by the product team recently. Some that are currently in the works, and we are super excited to get out into the world very soon (a little sneak preview below 👀).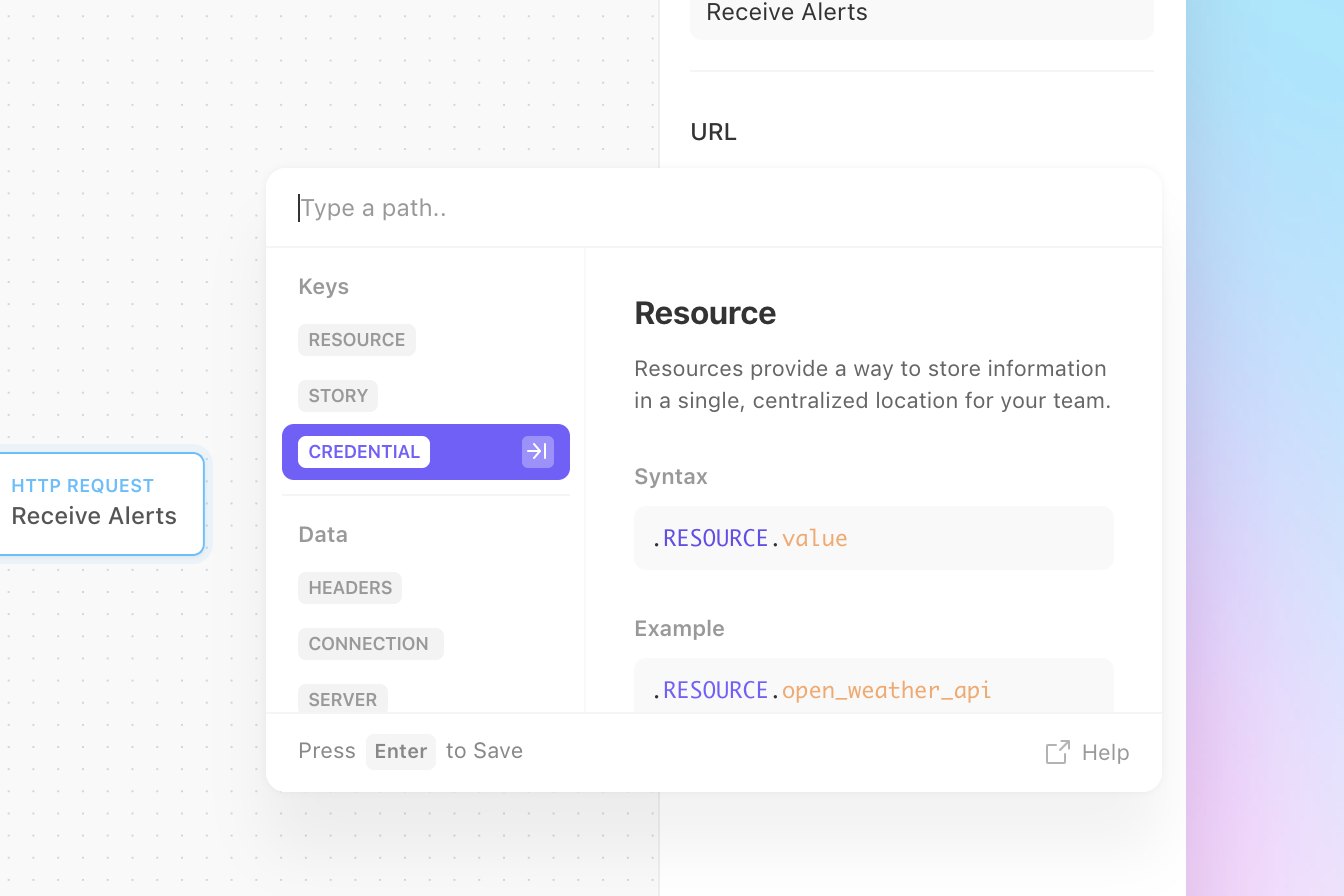 But until that project launches, one of my first projects was our Annotations feature. Before Annotations, team members couldn't really communicate to others about the automation Story at hand asynchronously within Tines.
‍
With Annotations, we allow our customers to easily communicate with other team members on how a Story works or possibly what needs to be done. And, with videos and checklists supported, it makes for super effective communication.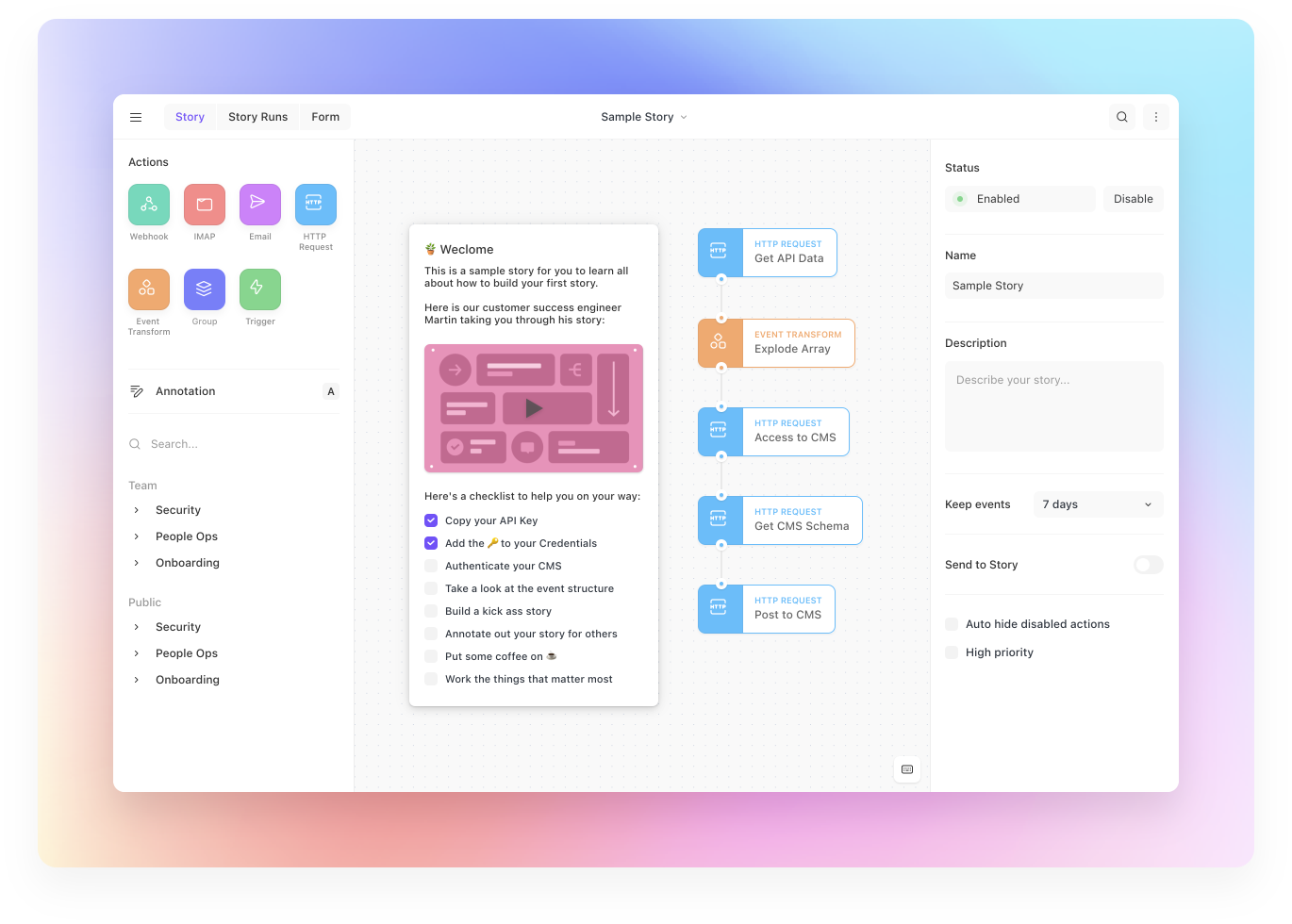 What's your favorite thing about working here?
There are many ways to answer this question but I'd break it down into the team, work, and environment.
‍
I feel privileged to be a part of such an amazing team, filled to the brim with incredible talent, and everyone is an absolute sounder (courtesy of Urban Dictionary, "sound" can be used as an adjective to describe a genuine, nice person).
‍
Working on super interesting projects and being given the creative freedom to take things and run with them is empowering. No one holds back, and the innovative culture has given me a new lease of life in my work and has been super inspiring and encouraging to do my best work.
‍
Within the team, there's a very supportive environment that runs throughout the company. Although we're in a super-growth spurt at the minute, as a company, everything feels very zen and chill, another attribute I really love!
What drew you to Tines?
When I saw that Jonny (Director of Product Design) had started working with Tines, I reached out to see how he was enjoying his move. After a little bit more diving into the founders, the team, and the customers, it was hard not to be drawn in. I was impressed by the story of where Tines originated from, the problems being solved for, and the customer roster formed by such a young company. Having chatted with Eoin and Jonny, I knew that this would be a mega journey and the company was the right fit for me, and I'm super excited for what the future holds.
‍
We're hiring! Interested in joining the Tines team? View current openings and apply here: https://www.tines.com/careers
‍